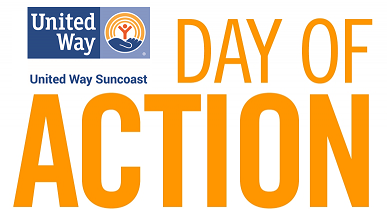 On and around June 21, tens of thousands of people across the globe volunteer to fight for the health, education and financial stability of every person in every community.
United Way's Day of Action provides opportunities for volunteers, donors and advocates to be part of solutions that make a real difference in people's lives.
Save the Date: Saturday, June 20, 2020
Teachers change the lives of millions of children every day, and their work and impact extends far beyond the boundaries of the classroom. They play a pivotal role in our children's lives, inspiring a lifelong love of learning and discovery and making a difference in their well-being and long-term success.
Volunteers will assemble teacher kits that include a variety of items necessary in the classroom. These kits will be distributed to teachers in our region to welcome them back for the 2020-2021 school year.