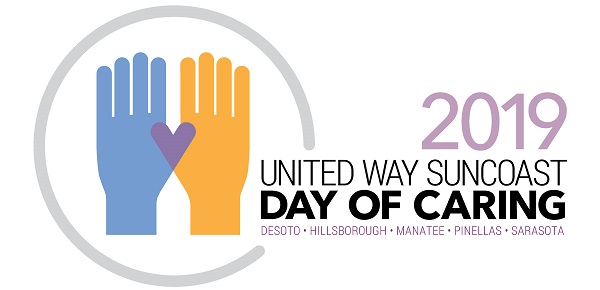 Thank you to everyone that participated in Day of Caring 2019! Over 2,300 volunteers from 38 local companies and community groups were registered to participate in 96 projects that benefitted local social service agencies, schools and community organizations.
Day of Caring is the largest volunteer event in the Suncoast Region that connects nonprofit agencies with corporate and community volunteers. Projects ranged from skill-based, social, and labor-intensive opportunities such as landscaping, cementing, playing games with seniors, reading with children, resume building workshops and more.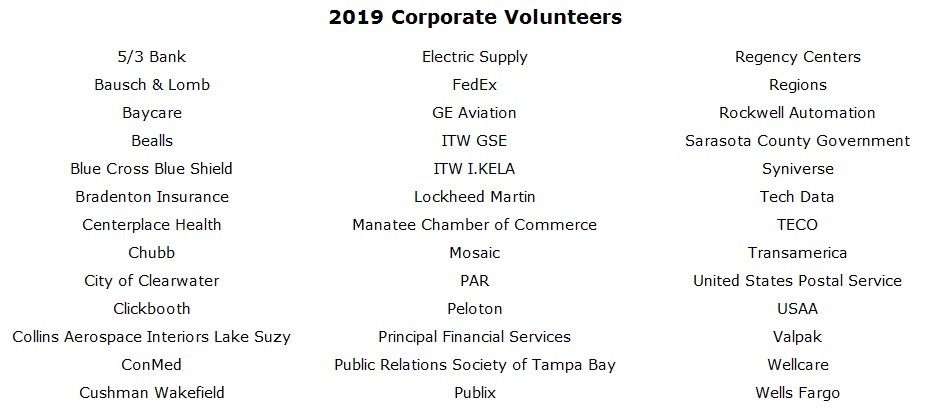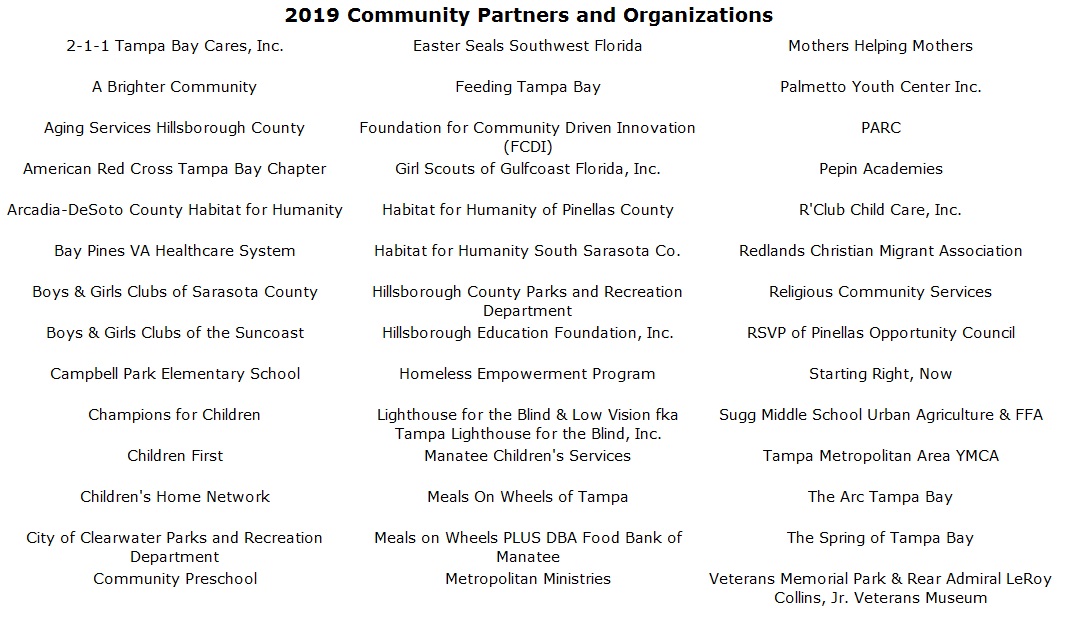 Save the date for next year's Day of Caring that will be held on Friday, October 9, 2020. Contact our team with any questions at DayofCaring@uwsuncoast.org or 813-274-0967.
Click here to see select pictures from the 2019 Day of Caring.