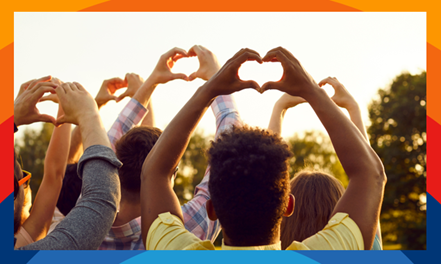 JUNE ENGAGEMENT: EQUITY FOR ALL
United Way Suncoast has a long history of commitment and proudly values serving every person in our community. We advocate for diverse, equitable, and inclusive practices that unite, rather than divide, our community providing all the freedom to rise because United We Rise, United We Win.
June is full of reasons to celebrate, such as Juneteenth and Pride Month, and a month to begin preparations for the hurricane season. We seek to empower individuals and families within the Suncoast region to prepare, succeed and live the most authentic life available to them. Through the below opportunities, you can provide additional support to community members served by United Way Suncoast programs.
VOLUNTEER
GET INVOLVED
SPONSORSHIP OPPORTUNITIES
Corporate or civic partners are invited to sponsor and create one of the below kits as an engagement opportunity for their team of volunteers.
DIY OPPORTUNITIES
HOW CAN YOU PREPARE FOR A DISASTER?
View the Disaster Preparedness Checklist to start your own kit so that you can stay prepared. Floridians can take advantage of an exlusive deal by the Florida Division of Emergency Management which allows residents to purchase emergency preparedness items tax free. The two 14-day sales tax holidays start on May 27 through June 9 and August 26 through September 8.