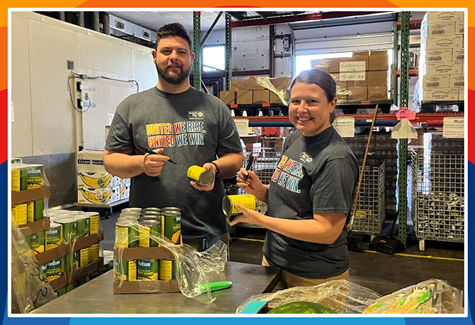 OCTOBER ENGAGEMENT: FOOD FOR FAMILIES
Two out of every five families in our Suncoast region don't earn enough to address their basic household budget needs. As the statistics from the 2023 ALICE (Asset Limited, Income Constrained, Employed) Report roll in, we recognize that more people find themselves living paycheck to paycheck and working hard to keep their heads above water. But we also recognize the best way to help involves marshalling our resources and uniting the community behind a collective effort.
ALICE households don't earn enough to afford the essentials of housing, childcare, food, transportation, health care, a smartphone plan, and taxes - the basic needed to live and work in the modern economy. Throughout the month of October, we invite you to support ALICE families through the below opportunities.
VOLUNTEER
*For groups of 5 or more, fill out this project request form and UWS can coordinate a group volunteer activity.
SPONSORSHIP OPPORTUNITY
Corporate or civic partners are invited to sponsor and create one of the below kits as an engagement opportunity for their team of volunteers:
DIY OPPORTUNITY: FOOD SUPPORT KITS
Community volunteers are invited to create the Food Support Kits that would be distributed to children in the Suncoast region. Learn more.
DONATE
Together we can build a strong community that takes care of everyone who lives here. In addition to volunteering, you can help by making a donation today.
If you are in need of supplemental food and/or nutrition programs, call 211 or visit www.211.org to receive local assistance.