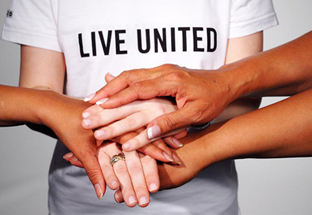 We at United Way Suncoast are deeply saddened by events taking place across our country, revealing the inequity that is still so prevalent in our world. We detest the reality that some would deny others respect and the most basic of freedoms because of the color of his or her skin.
United Way Suncoast stands against all forms of discrimination, racism and injustice. We work to ensure that every person in our community has an equal opportunity to reach their full potential. United Way believes that every person, regardless of race, ethnicity, gender, sexual orientation or religion is entitled to be treated with dignity and respect.
---

United Way Suncoast offers a variety of ways for you to get involved. Whether it is through a United Way Suncoast program or at a service project for one of our community partners, your time can make a big impact.