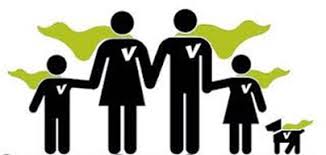 YOUTH & FAMILY VOLUNTEERS
United Way Suncoast is committed to making volunteering for youth and families easy, fun, and meaningful by connecting you to opportunities where you can serve together. When your family volunteers together, you build deep bonds with each other and with your community! It doesn't take a lot of time to make a big difference.

How do I start volunteering? It's easy! Follow these steps:
Create an account

. If you are volunteering as a family or a group you can create a team to register everyone at once.

Complete an orientation online or in-person.
Start volunteering! Check out these projects for volunteers age 13 and older. (*Be sure to edit the age in the search criteria if you are age 14-17 to see additional opportunities.)

YOUTH FRIENDLY PROJECTS
Do you have required service hours and need to connect with volunteer opportunities? Youth ages 13 and up* can register for projects using the HandsOn Suncoast website. Make sure to look at the opportunity details to see the minimum age requirement for each project, as some may require an adult to attend along with the youth. A signed youth waiver is required for all projects.
*If the project requires an adult to attend with the youth, the adult will need to have an active volunteer account to create a team to register both individuals for the project. To create a team, login to the adult volunteer account, go to the Volunteer tab, My Account, then My Teams. Once the team is created, locate the project that you want to attend and click the Sign Up with a Team link instead of the regular Sign Up button.
Most Days of Service are youth friendly (ages 8 and up) and do not require an orientation:
February: Voluntine's Community Engagement
April: Day of Service
June: Day of Action
September: 9/11 Day of Service & Remembrance
November: Veteran's Day
For more information on these opportunities, click on the provided links or contact our team at projects@uwsuncoast.org.