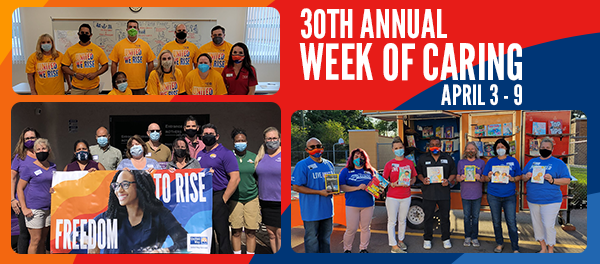 Thank you to everyone who volunteered for United Way Suncoast's 30th Annual Week of Caring as part of Global Volunteer Month. Global Volunteer Month celebrates the power of people who tackle society's greatest challenges, and build stronger, more vibrant communities through volunteerism and everyday actions.
Week of Caring connected partners who are serving the community with corporate and civic volunteers who offered their time and skills. Community needs related to one of United Way Suncoast's focus areas: education, financial stability, and support services and opportunities were available virtually and in-person.
Individually we are strong, but together we are united in teamwork and collaboration and are unstoppable in creating life-changing, exponential impact.
Click here to view picture highlights from Week of Caring 2022