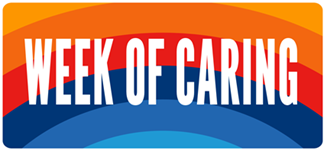 April 18 - 24, 2021
Thank you to the volunteers and community partners who participated in the 2021 Week of Caring!
Together as a community, we completed 71 projects for 31 nonprofit partners. In total, more than 1,000 volunteer hours were served! We cannot do this work without you and are incredibly grateful for your generous gift of time and energy.
The impact you and hundreds of other individuals made in our community is outstanding. We gave books to children, refreshed outdoor parks and camps, served meals, wrote letters to seniors, cleaned after school care sites, and SO MUCH MORE!

United Way Suncoast volunteers continue to step up and make life changing impacts every day. Thank you again for partnering with us to help our neighbors and community have the Freedom to Rise.
Click here to see pictures from the 2021 Week of Caring.