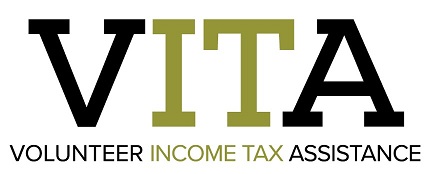 VITA connects low-to-moderate income residents in the Suncoast Region with trained volunteer tax preparers who file their tax returns for free. This is a great opportunity for you, your friends, family, or co-workers to help Suncoast households receive quality tax preparation services.
There are several volunteer locations throughout DeSoto, Hillsborough, Pinellas, and Sarasota counties offering day, evening and weekend opportunities.
Volunteer Roles
Tax Preparers accurately prepare and e-file tax returns for over 19,000 working families in DeSoto, Hillsborough, Pinellas, and Sarasota counties.
Greeters do not need tax knowledge as they welcome taxpayers, verify that they have all required documents and information, and ensure that they fill out the necessary intake forms.
Interpreters can assist at various levels – prepare taxes, greet taxpayers or interpret only. Bilingual volunteers are needed at all sites throughout our four-county service area.
Volunteers will receive between four and thirty hours of training (depending on the volunteer position selected) and will volunteer at one of the free tax locations during the tax filing season from mid-January through mid-April.
Interested?
Simply complete the Tax Volunteer Application form and a United Way representative will be in touch soon!
For questions on volunteering, email VolunteerVITA@UWSuncoast.org.
Are you a VITA Certified Volunteer? Click Here to see a calendar of VITA project dates.