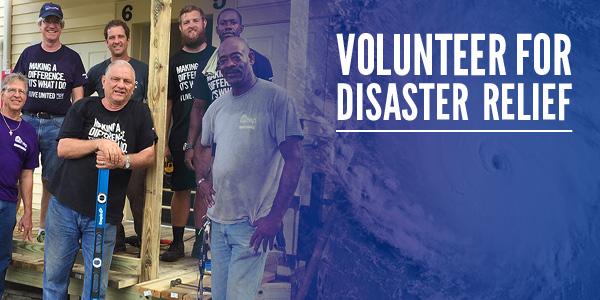 FOR OUR NONPROFIT PARTNERS
Grants
United Way Suncoast and several other area foundations have teamed together to form a collective fundraising effort for the west coast of Florida (Citrus, Desoto, Hernando, Hillsborough, Manatee, Pasco, Pinellas and Sarasota counties.) If your organization is in need of recovery funds within these counties during times of disaster, please visit www.tbdisasterfund.org.
Volunteer Projects
If you need assistance posting a project or your organization is not yet registered, please contact Rebecca Cain at rcain@uwsuncoast.org. Once projects are submitted, we will quickly review to post it on our website. We have many volunteers who are ready to help.

FOR OUR VOLUNTEERS
We encourage you to register as a volunteer and visit this page during times of disaster for a list of available emergency volunteer projects. Also, please follow us on social media for alerts.
FOR EVERYONE IN OUR COMMUNITY
Impact
If you have been impacted by a storm and need assistance but aren't sure who to call, please remember to call 2-1-1 (like 9-1-1) and a representative will help identify resources that are available to you. For DeSoto, Manatee, Pinellas and Sarasota County residents, you can text your zip code to 898-211 and a 2-1-1 specialist will have a text conversation with you.
Donations
To ensure in-kind donations such as food, water and building supplies are deployed to the community as quickly as possible, we encourage food donations be delivered to the local Feeding America affiliate (food bank) and Habitat for Humanity for building materials. At this time, there is not a need for clothing or household items. If you have other in-kind items in large quantity, please let us know.
For monetary donations, click here.

Federal Emergency Management Agency (FEMA)
FEMA is responsible for responding to national disasters, training first responders, and managing the National Flood Insurance Program and the U.S. Fire Administration.

Stay safe and thank you for Living United.