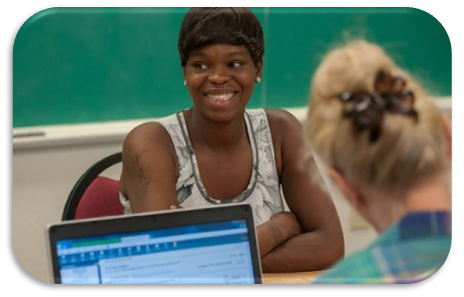 Financial Resource Guide
Are you passionate about financial knowledge, skills and access?
As a Financial Resource Guide, you will be a source of accountability and encouragement for your coaching partner. United Way Suncoast will provide training in motivational interviewing, coaching techniques, financial technology, and additional opportunities to expand your knowledge. Since formal background in financial education is not required, informal education or personal experience is acceptable. Most importantly, you must by ready to embrace the diverse cultures, values and personalities of the community members who seek financial coaching.
Financial Resource Guides should have the following capabilities:
Financial literacy foundation: understand basic concepts relevant to common financial goals such as budgeting, saving, credit and debt.
Knowledge-seeking & sharing: willing to acquire new information as needed to learn alongside your coaching partner.
Financial technology: comfortable using an online platform to track data and support your partner's action plan.
Customer service: exercise patience and sensitivity with the coaching process; maintain confidentiality with personal information.
Flexible schedule: work with your partner to decide your own schedule; virtual sessions conducted through online video platform or phone call.*
Build trust & financial wellness: training and background check is required for all volunteers.
To learn about volunteer opportunities in Hillsborough and Pinellas Counties, contact Matt Chernesky at mchernesky@uwsuncoast.org.
*Due to COVID-19, in-person meetings are unavailable until further notice.