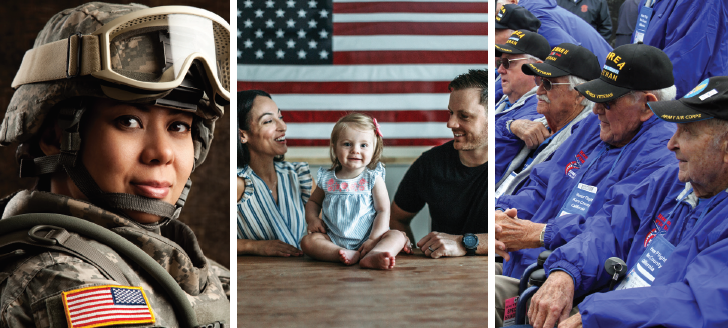 VETERANS DAY OF SERVICE
Veterans Day is a celebration to honor America's veterans for their patriotism, love of country, and willingness to serve and sacrifice for the common good. United Way Suncoast and our community partners invite individuals, families, and groups to volunteer in honor of those who have served in the armed forces by participating through one of the below opportunities.
VOLUNTEER
MESSAGES OF GRATITUDE
Volunteers are invited to create messages of gratitude for veterans in the Suncoast region. View these details to create handwritten messages or submit messages through our online form.
CREATE A KIT
Hygiene items are needed for the health and well-being of our at-risk veterans in the Suncoast region. Individuals and groups can create Hygiene Kits that would be provided to veterans. If you would like the UWS Community Engagement team to plan a group activity and coordinate logistics, email projects@uwsuncoast.org.
If you are a veteran or know a veteran in need of help, call 211 or visit www.211.org to receive local assistance.