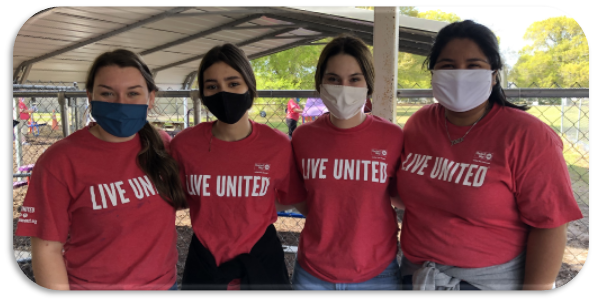 Quality Childcare Initative
United Way Suncoast's Quality Childcare Initiative supports the key quality components of childcare at selected early childcare centers in Sarasota, DeSoto, and Manatee County. High-quality preschool gives children a strong start on the path that leads to college or a career. Children need a physical setting—both inside and outdoors—where they can play, explore, and learn safely.
Volunteer
Volunteers are needed to help enhance the children's learning environment through a variety of tasks that may include assembling children's toys, cleaning and sanitizing, spray painting playground equipment or other helpful tasks.
The next available projects will be held on Saturday, May 1st and 8th in Sarasota - click here to register. Additional dates, times and locations are still being determined, but will be held on various Saturdays throughout the year.
United We Rise, United We Win!